Farwell Studio Apartments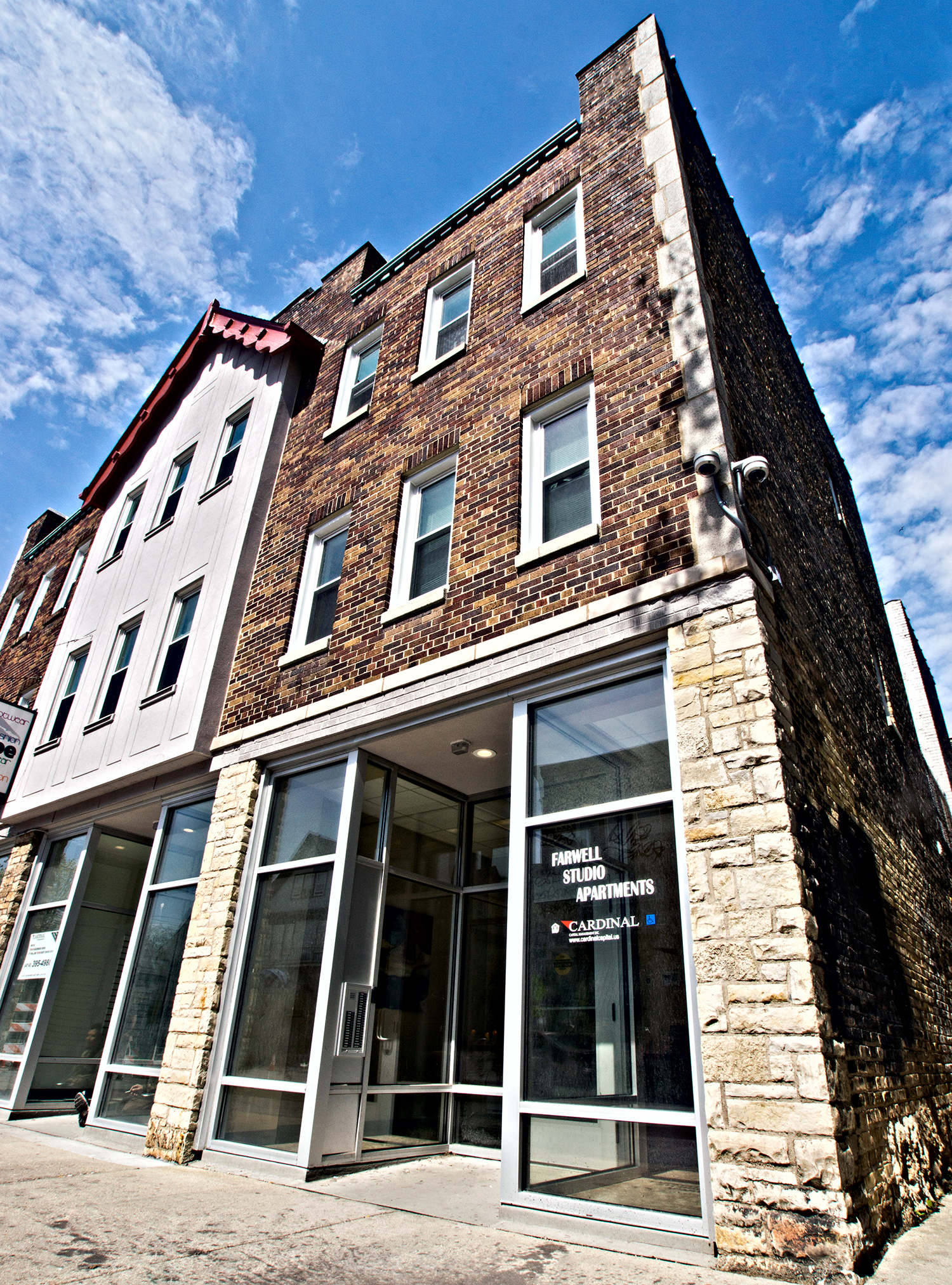 Farwell Studio apartments on Milwaukee's East side was built in 1928. It originally had three commercial storefronts and 37 studio apartments. Buildings built in 1928 didn't have much accessibility or any standard safety features.
In order to renovate the building to modern standards, we cut two holes in the building: a horizontal hole to connect the street the building faces to the residential section, and a vertical hole to install an elevator. When we acquired the building, it still had most of its original plumbing and wiring from the '20s. We replaced the plumbing and wiring, updated the apartments, and replaced a very inefficient boiler with individual (DEVICE HVAC NAME) that also brought air conditioning into the building for the first time ever. We did reduce the number of apartments from 37 to 34 to allow for the elevator shaft, but increased occupancy and added decades to the useful life of the property.